????
Tactica Pants are the coolest pants that you can ever have!

????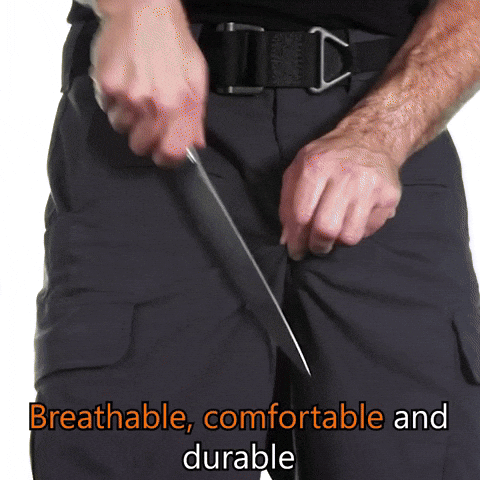 DESCRIPTION
Pants can be more than just clothing. They can be a tool you rely on for your adventure, something so useful it maximizes your capabilities and effectiveness. ????????
???? 2 zipper side pockets + 2 velcro side pockets, full security for possessions.
???? 4 rear pockets
???? 2 crossover front pockets, deep and spacious to keep your hands free at all times.
???? Thickness: Mid weight
????Kingsmen Tactical Waterproof Pants , the most comfortable men's tactical pants are back and better than ever.The marines rely on this same IX9 Designed Trouser each day , allowing them to perform at their best.Lots of pocket storage and full waterproofing , they're built to trek , hike and move -but stylish enough to wear each day.They boast an impressive range of design additions.
FEATURES:
-Zipper closure
-Elastic-fitted leg hems for maximum stretch and comfort
-Ergonomic Knee design for maximum range of motion in any position.
-Climbing Caribinar Loop (TOP TIP: if you don't climb, attach your keys!)
SPECIFICATIONS
MATERIAL: Cotton(97%)
WEIGHT: 900 g
SIZE: M / L / XL/2XL
COLOR: Khaki/ Black/Army Green
SIZE CHART
About Color Difference
Display Difference
Due to differences in production costs and imaging technology, different brands or different types of displays can cause the same picture to display different colors in different displays. The actual color is subject to the actual product.
PACKAGE INCLUDED
1 * Tactical Waterproof Pants