This incredibly unique necklace serves as a symbol of strength, health, happiness, vitality, and prosperity, making it the perfect gift for the sunshine in your life!

Our "Rotatable Sunflower Necklace" Sunflower Necklace is not only durable & adorable, but it's perfect for everyday wear!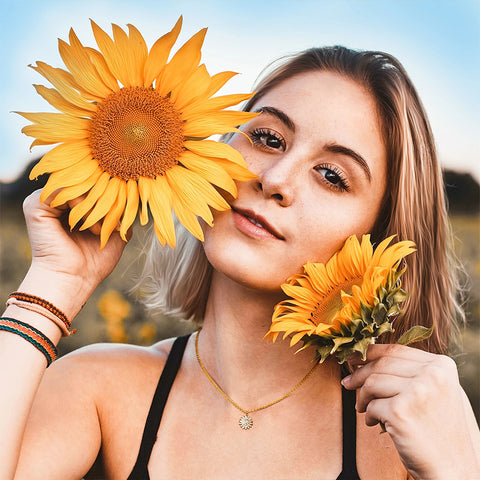 The Rotatable Sunflower Necklace creates a special meaning that someone makes you happy and brightens your life like the sun.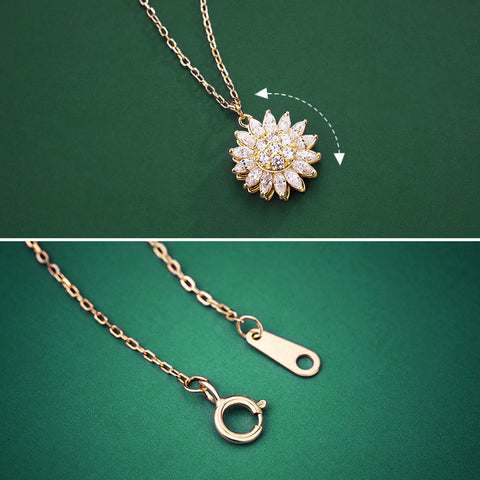 SPECIFICATIONS:
Material: S925 Sterling Silver
Size: 42-45cm