Introducing Magnetic Adsorption iPhone Case!
The phone case compatible with any series of iPhone 12, 11, and also XS which adopts Magnetic adsorption technology, double-sided HD explosion-proof tempered glass, the metal frame is automatically adsorbed when it is near to the phone case. The powerful magnetic adsorption makes the frame and the phone case seamlessly connect.
FEATURES:
?Magnetic Adsorption Technology? This magnetic case compatible with iPhone 12/12pro is made of multi-point and powerful magnetic adsorption technology, making the magnetic case seamlessly fit your phone. HD transparent explosion-proof tempered glass can show the original iPhone 12/12pro design.
?360 Degree Full Protection? The clear magnetic case compatible with the iPhone series is protected by a metal frame with an anti-fall and shock absorption design. The elevated frame lifts the screen and camera off the plane to protect your phone camera from scratches. The magnetic case adopts sturdy explosion-proof tempered glass on both sides, 99% light transmittance, which does not affect the image quality of the original machine.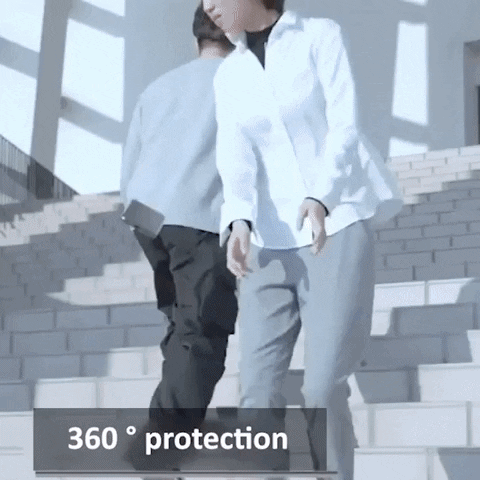 ?Super Easy to Install?

 Strong magnetic case closes automatically, 1 second to install. This case can be opened from the left and right sides as well as from the top and bottom. (Note: Please remove all plastic protective films on the phone before use)
?Compatibility?

 The magnetic case is perfectly compatible with your iPhone 11/12 or XS. A precisely closed design fits the body without loosening. Comfortable to hold, sensitive to operation, access to all ports, and iPhone functions easily. There are signal openings on the side of the case, which will not affect signal transmission. Prevent your iPhone from slipping out of your hand.
SPECIFICATION:
Materials: Magnetic Bumper + Tempered Glass
Weight:  approx. 80 grams
Color: Black / Dark Green / Elegant Gold / Passion Red / Blue / Silvery
Style: iPhone 12 mini / iPhone 12 &12 Pro / iPhone Pro Max / iPhone 11 / iPhone 11 Pro / iPhone 11 Pro Max / iPhone XR / iPhone X &  XS / iPhone XS Max
PACKAGE INCLUDES: 
1 x Double-sided Tempered Glass Magnetic Adsorption iPhone Case