Development and benefits for your child!
"For several hours now, my child has been drawing and cannot tear himself away. He liked this toy!"
Do you want to interest your child in something useful and fun at the same time?
Then this toy is for you!
⭐️Develop your child's drawing skills – you will observe how every day your child draws better and better, learns the names of the pictures that he draws himself!
⭐️Helps to distract the child from the TV, tablet, or mobile phone.
⭐️Start developing imagination and creativity.
⭐️It is necessary not only to decorate but also to trace the drawings along the contour.
⭐️Spend a lot of time with your kid drawing lots of pictures together.
????The number of projectors is limited, order with FREE shipping now!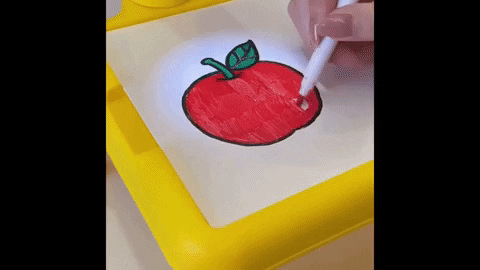 The best gift for children. They are delighted with him!
"My child is very interested in this toy, he has been drawing for a week, and every time he does better and better!"
"I wanted to get my daughter interested in something so that she would start doing it as early as possible and I succeeded – she constantly draws, she really likes it!"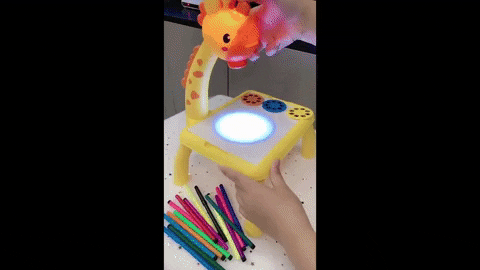 SPECIFICATION
Material: plastic
Size: 38×29,5x25cm
Battery: 3 x AA battery (not included)
Package:
1 x Table
3 x Pattern Slide
1 x Eraser
1 x Blank Drawing Book
12 x Painting Pen