Intelligent™ Neck Massager with Heat Cordless- (50%OFF)
Description
Neck pain or stiffness are due to poor posture or overuse. Sometimes, neck pain is caused by injury from a fall, contact sports, or whiplash. Our Intelligent™ Neck Massager with Heat Cordless can 
?  Relieve neck pain in just 1 use
?  Relieve stiff neck from injury with massage & heat
?  Recover fatigue muscle from workout
?  Get rid of stiff neck from working at a desk for too long without changing position
?  Recover neck pain from poor sleeping posture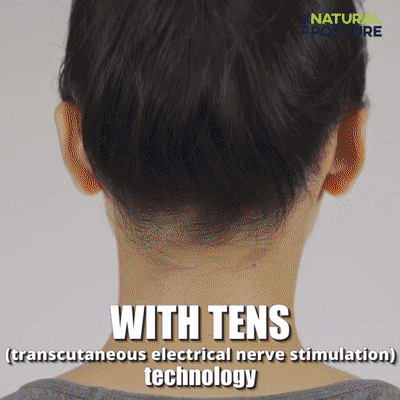 Neck pain can cause emotional issues as well. Anger, frustration, anxiety and depression are all the end effect of the pain that diminishes your ability to work, play and be in relationships. Well… It is time for a change.
Introducing number #1 Intelligent™ Neck Massager with Heat Cordless to relieve neck pain
4 Modes & 30 Levels Neck Massager for Relaxing– Do you want to relax your stiff neck? Now, this smart neck relaxes massager will help you relieve your neck pain provideing 6 modes and 30 levels of Intensities massage. 
Smart Neck Massager for Best Massage Experience– This Intelligent neck massager adopts upgraded technology, which does not just help to relieve neck pain, shoulder tiredness, but also improve sleep quality and promote blood circulation, waking up your mind and body vitality, and keeping optimal condition.
Small, lightweight, and portable-

 Weighing in at .3 lbs (160 g). Use it anytime and anywhere. 

Rechargeable and cordless- Comes with a Micro USB cord for charging and a 450mAh battery. Once fully charged provides up to 4 hours or 16 massage sessions(15 minutes per session).
How does it work?
Comes with heat temperature to accelerate the power of this neck massages
Built-in new thermostat, which can precisely control the temperature to avoid excessive heat.
1st Gear: 38?(100.4?), eliminating fatigue.
2nd Gear: 45?(113?), dispel cold and dampness.
 who is Intelligent™ Neck Massager with Heat Cordless for?
Many people feel neck pain after a long day of work. Our neck massager is designed to relieve pain and tension in the neck and shoulders area. If you're stressed or just need to unwind, our heat and pulsing neck massager will help you relax. 
See what did our customer say
"I have been looking for a massager for a very long time. I have bad headaches and I needed something that would help with pain relief, muscle tension, that was easy to use and has a long battery life. I found all of that with this product. I absolutely love it and have already shared it with friends and family. Great shopping experience and great product. You won't regret it! I am going to share some pictures and a video above I hope you enjoy!" –Susan 
What is in the box?
Intelligent™ Neck Massager with Heat Cordless x1
Guide book x1
 Free gift of a set of Electrode pads for full body massage x1
Get Intelligent™ Neck Massager with Heat Cordless now RISK-FREE for 50% OFF + FREE SHIPPING TODAY ONLY
If for whatever reason you are unsatisfied, contact us within 7 days of receiving your order and we will make it right by sending you a replacement or full refund. 
Our Guarantee
Free Worldwide Tracked Shipping
After your order has been shipped, you will receive a confirmation email with a

 

tracking number. Delivery time depends on the destination, but it may take

 

3 to 20 business days. Please check the shipping policy for the estimated shipping time to your location.
Customer Satisfaction
We're proud to have over 20,000+ happy customers from all around the world.  If you're not 100% satisfied with your purchase of the Intelligent™ Neck Massager with Heat Cordless, you can return it for a FULL refund within 7 days AFTER you have received your order.
Buy now for 40% OFF + Free Shipping Today