KEEP YOUR FOOD HEALTHIER WITH OUR AMAZING FOOD STORAGE TRAY.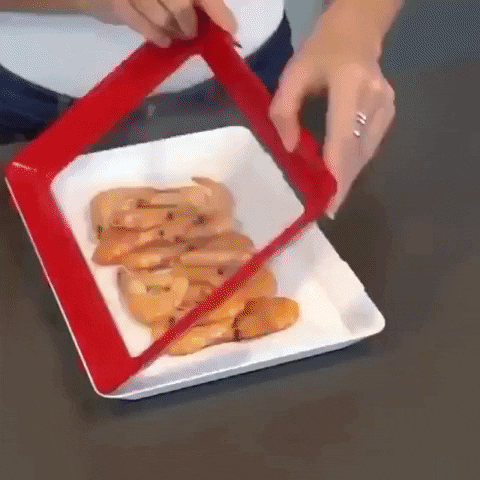 The kitchen is a precious place that contributes in the best possible way to the comfort and well-being of your family. It is in this place that you concoct all the good little dishes that all your relatives will taste. And for that, you need 
essential accessories
  to  
keep all your food healthier.
The food storage tray
  is a utensil for keeping food cool, organizing and storing your food. These trays are designed with an ultra resistant food grade flexible film. All you have to do is place your food on it (maximum thickness of 5 cm) and close the tray: the film will cover the food  
completely hermetically,
  just like a  
vacuum bag!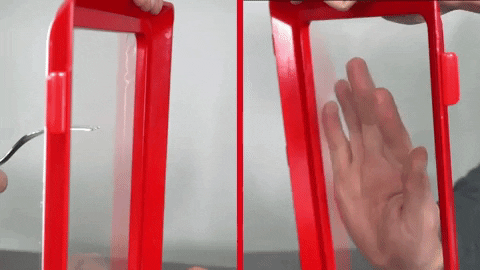 And unlike food paper or aluminum, the film will stay in place, ensuring the  
perfect preservation
  of your food. 
Your products stay fresh, tasty 
 and  
odors do not diffuse
  in your fridge!
Using aluminum foil, in addition to promoting waste, can be dangerous for your health. This is because when aluminum foil comes in contact with food, it can transfer very harmful heavy metals when ingested. The  
food storage tray
  is the ideal accessory to allow you to  
store your food in the best conditions. 
 For your well-being and that of your whole family.
? 
 Save money and reduce your waste!
?
  Conserve, organize and store your food healthier.
?
  Ultra resistant food grade tray.
?
  Easy to store, stackable, dishwasher safe.
Eco-friendly 100% ecological 
No more food-toxic cellophane and foil! These ingenious storage trays are ideal for saving space, hygienic, durable and environmentally friendly.
Technical characteristics
Materials: 100% food grade PA
Dimensions: 30 x 20 cm
Weight: 350g