Designed with extra care, your dog's comfort is our number one priority. Your dog will get an ideal night's sleep in this luxurious bed.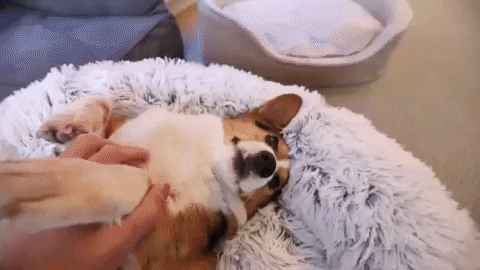 Cozy, flexible and finished with faux shag fur, our self-warming luxury dog bed is reminiscent of a mother's fur coat! Paired with deep crevices that allow your pet to burrow, animals will have full, restful sleep for improved behavior and better health
Available in beautifully natural colors, our pet beds are a seamless addition to any room's décor! And because they're finished with water and dirt-resistant bottoms, they help prevent accidental messes from reaching your floors, Durable nylon and luxurious faux fur come together to create dog mattresses that are as practical as they are comfortable! For added convenience, every bed is safe in the washing machine and dryer (Machine wash, gentle cycle. Tumble dry, low heat), minimizing pet odors and excess hair 

SIZING SUGGESTIONS:
When choosing your dog bed, we suggest the 60x60cm  bed for dogs and cats up to 25lbs, the 80cm bed for dogs and cats up to 45lbs, and the 100cm bed for large dog breeds up to 90lbs.
| | |
| --- | --- |
| Sizes (diameter) |  Dog Weight |
| XS (20in/50cm) | Up to 10 lbs / 4.5 kg |
| Small (24in/60cm) | Up to 15 lbs / 7 kg |
| Medium (28in/70cm) | Up to 25 lbs / 12 kg |
| Large  (32in/80cm) | Up to 50 lbs / 16 kg |
| XL (39in/100cm) | Up to 100 lbs / 45 kg |