Anyells My First Baby Doll And Pram Toy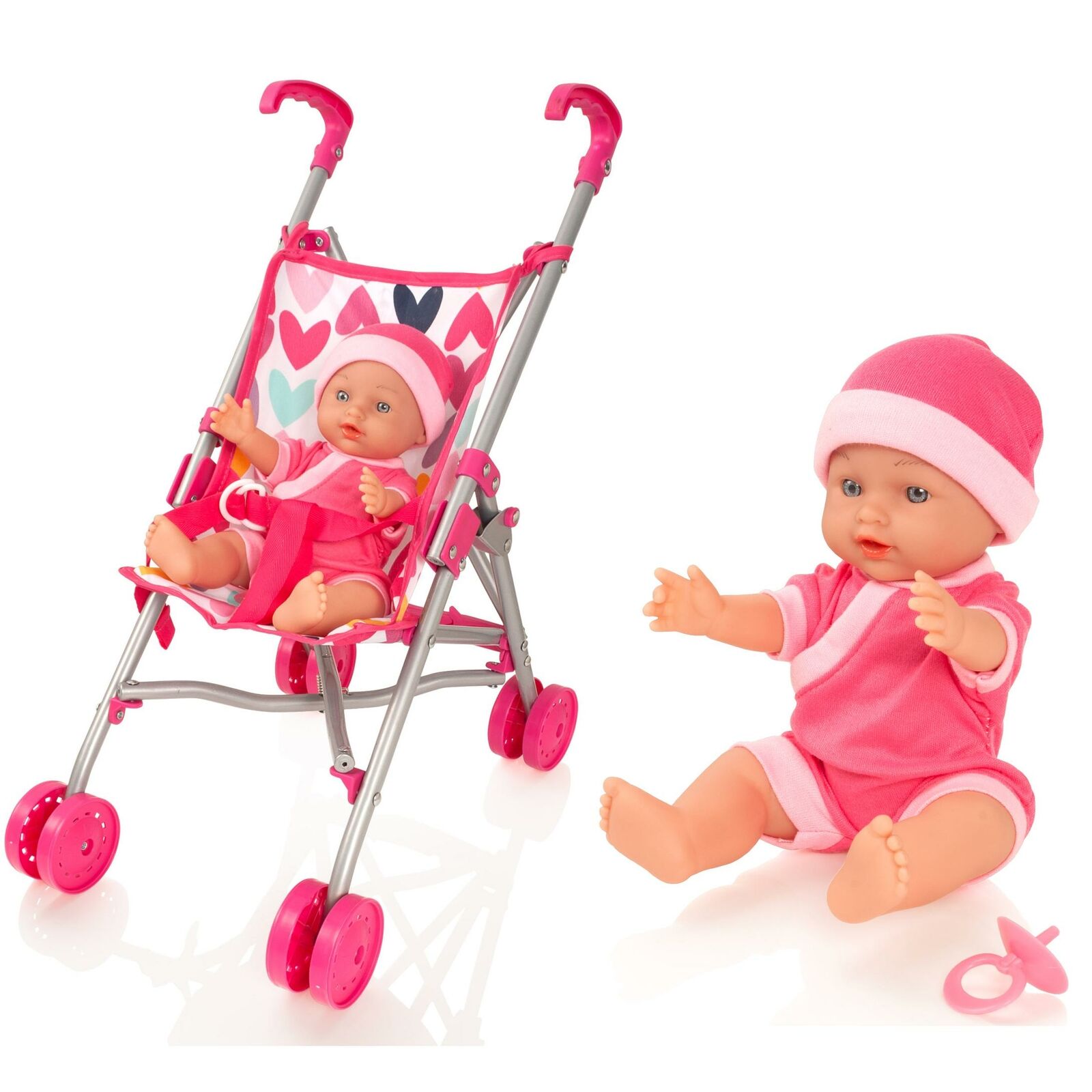 This deluxe set includes a Molly Dolly My First Hearts Stroller and 30cm poseable doll.
Perfect First Doll & Stroller – Suitable for ages 2 to 5 years the stroller handle height is 46cm. Doll size is 30cm
Molly Dolly My First Doll comes dressed in a super-soft pink romper suit & matching bonnet. She is fully poseable with jointed legs, arms and head. Also includes with a dummy for extra pretend play.
The Molly Dolly My First Stroller is strong and sturdy with a high quality metal frame and durable plastic fittings.
Safety & Storage – The stroller easy folds down for easy storage and features a safety non-trap folding mechanism.
Product Description:
Your little one can take their baby doll for a walk with the cute hearts stroller from Molly Dolly. The set includes the Molly Dolly My First 30cm poseable doll. The Molly Dolly stroller looks like a conventional pushchair with a strong metal frame and fabric seat for your child to lay their doll in. With a 46cm handle height the stroller is perfect for children between the ages of 2 and 5 years.