Alloy Universal Multilateral Measuring Locator
Description
Multi-angle Measuring Ruler
2-in-1 measuring tool and tile positioning hole opener. Our universal angle ruler has a six-piece ruler and six metal knobs that fold freely. Simply adjust them to precisely create the shape you want, make your measuring objects quick and easy.


Precise Measuring and Position
Lock the angle ruler in shapes, patterns, and templates to copy the imprint and draw the perfect angle. Multi-tools are an essential tool for any professional or handyman. Accurate angle measurements are possible.


Quick-Lock for High-efficiency
Use the sliding ruler to quickly measure the angle and size, lock it, then attach the ruler to the material you need to cut, quickly draw the size and cut it, saving you time and improving your work and productivity.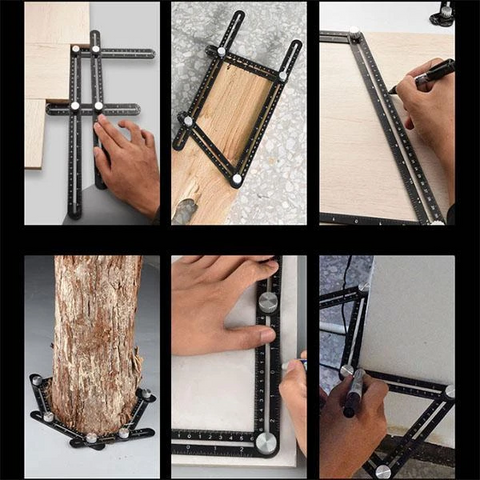 Wide Application In Daily Life
Suitable for home DIY decoration, construction projects, where you need to cut the size can use this ruler. The perfect tool you must have.


Simple But Accurate Operation
Just place the template tool ruler onto your work area, slide the rulers into the shape needed, and tighten the screws. The innovative, six-sided template tool can be used as a stencil for cutting your workpiece.


What's more, 2pcs of the six-sided angle ruler can make a twelve-sided angle ruler!